Welcome, now, to Sibelius 6
These pages refer solely to the upgrade from Sibelius 1.x, 2.x and 3.x to Sibelius 4. All the improvements and many more are incorporated in the more recent upgrade to Sibelius 6.
Don't get left behind -
upgrade to the most exciting new version yet!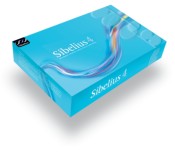 Sibelius 4 represents a dramatic advance in music software. Never before has working with instrumental parts, scores, teaching materials and even video been so quick and easy.
And if you still have Sibelius 1 or 2, don't be afraid of getting up-to-date. Sibelius 4 is easier than ever, and will save you so much time that you'll be glad you made the change!
What users say
"Overwhelming. Speechless. Awesome. This is just incredible"
Ryk Groetchen
composer & teacher
"Sibelius version 1 was great until I tried Sibelius 4 - now there's no going back"
Daryl Griffith
composer & arranger
Links
Take a tour
A comprehensive guide to the new features
Highlights
What's new?
Dynamic Parts™ always match the score
1700 ready-made worksheets & resources
Write music to video
Copy-and-paste to Word
SibeliusEducation.com
Optical™ beams & ties
Helsinki™ & other music fonts
11 new plug-ins
On-screen tutorials & reference
...and much more
Take a tour of the new features now...
Download the What's new in Sibelius 4 brochure.
Why upgrade?
Fantastic new features (tour)
Saves you more time
Exciting educational uses
Enhanced professional productivity
Ultra-cool look & feel
Even more intuitive
Excellent documentation
Better results than ever before
Other software
Buy with your upgrade: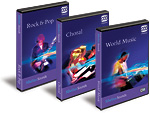 Sibelius Sounds
- create high-quality playback, CDs and audio files with Sibelius.

PhotoScore Professional 4
- scan text, slurs, full scores, etc.

Sibelius Educational Suite
- essential music teaching tools for all levels